Opel/Vauxhall Fault Codes
---
On this page you can find the meaning of the fault code you may be seeing coming from your Opel/Vauxhall.
Either choose your model from below or scroll down even further to search and see popular fault codes across all Opel/Vauxhalls.
Opel/Vauxhall Models
(click your model)
Search Opel/Vauxhall Codes
Do you know the fault code already? Enter it in the box below and hit "Search Codes".
Popular Opel/Vauxhall Fault Codes
These are the most popular Opel/Vauxhall fault codes that people are searching for.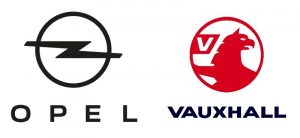 Opel is a German automaker that is owned by American motoring giant General Motors. The company also operates the Vauxhall brand as its UK arm.
General Motors is made up of various other brands so you may also see the same fault codes from an Opel appearing in brands such as Chevrolet, Buick and Cadillac to name just a few.
It is because of this that you may see the same common Opel fault codes appearing across these different brands worldwide. Common Opel errors include the P0110 and this relates to the mass air flow sensor. Usually, this problem is caused by the sensor itself being faulty and is quite an easy replacement. If the sensor itself isn't broken then you may find that the wiring or the connections to it are damaged, perhaps by rodents or from the elements.
A common manufacturer-specific fault code you may find in your Opel is the P1607. This code relates to the clutch actuator position and could be caused by a faulty sensor. Continuing to drive with the issue could be dangerous as the clutch (if actually broken) could get stuck.
Another common Opel error code is the P0105 and this is traced to slightly further up the flow of air than the previous code. This error is telling you that the pressure detected in the manifold is out of range and so the engine is probably not getting enough of the fuel/air mixture. Again, this is most likely a sensor issue but could be more serious and a sign of a fault in the system that provides either the fuel or the air or both.
Once the fuel/air mixture actually enters the engine in the next step you are opening up to another potential error code, the P0301. In an Opel branded model of car, the P0301 is a sign of a misfire in the first cylinder. A misfire traditionally occurs because the mix of fuel and air is lacking in fuel and so the ignition fails to occur. It could also be due to the spark plug not igniting the mix and so cleaning or replacing it would be a quick first fix to try.