On this page you can find the meaning of the fault code you may be seeing coming from your Kia.
Either choose your model from below or scroll down even further to search and see popular fault codes across all Kias.
Kia Models
(click your model)
Search Kia Codes
Do you know the fault code already? Enter it in the box below and hit "Search Codes".
Popular Kia Fault Codes
These are the most popular Kia fault codes that people are searching for.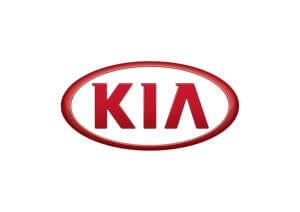 Kia is a South Korean brand of automobile that is owned and operated by Hyundai. They offer many of the same lines as each other sat on the same jointly developed platforms and so share many of the same error codes.
If you notice a warning light show up in your Kia and plug an OBD2 reader into it then you may find that it displays the Kia-specific code of P1326. This error code is triggered by the knock sensor, a system added to a car's engine to detect when consistent early ignition of the fuel/air mix happens. If this happens constantly then damage to the engine is likely to occur.
Another common warning light in Kia cars is the P0014 and this is displayed when a sensor on the camshaft is detecting something that shouldn't be happening. It could most likely be caused by the sensor being faulty itself and so a quick clean of this could fix the problem. A dirty engine caused by the oil n to being replaced in a long time can be the cause of the dirty sensor or even the cause of sending the camshaft out of sync in the first place too.
If you find the P0420 error appearing on your Kia then this common error code is related to the catalytic converter. It will be triggered if the catalytic converter is detected to be under-performing but could also be caused by a faulty oxygen sensor after the catalytic converter not doing its job properly.