On this page you can find the meaning of the fault code you may be seeing coming from your Chrysler.
Either choose your model from below or scroll down even further to search and see popular fault codes across all Chryslers.
Chrysler Models
(click your model)
Search Chrysler Codes
Do you know the fault code already? Enter it in the box below and hit "Search Codes".
Popular Chrysler Fault Codes
These are the most popular Chrysler fault codes that people are searching for.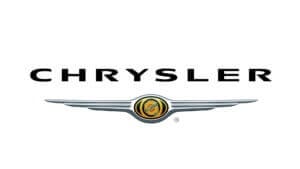 Chrysler was a huge automobile brand during the 1900s but in recent years has seen its range reduce in size.
It is now part of the Stellantis group and is operated alongside other brands like Fiat and Jeep.
You will find many of the common Chrysler fault codes appearing across other brands in the group because of the sharing of components and technology.
If you are plugging your Chrysler into an OBD2 reader then you may find it displaying the P0456 error code. This would mean that the ECU that sits at the heart of your car has detected a small leak in the pipe that transports the fuel/air mix. This could be caused by a loose gas cap as a "best-case scenario" but could go end up being a problem that is being chased endlessly by mechanics.
Another common Chrysler trouble code is the P0137 – this is telling you that the oxygen sensor after the catalytic converter is detecting too much O2. This could be a sign that the catalytic converter isn't doing its job properly if the sensors before the catalytic converter are reading normally.
You may also find the U0140 error code pop up on your Chrysler which means the ECU has lost contact with the body control module. This body control module connects all of the systems in the body together such as the central locking and the windscreen wipers. It could be caused by a loose wire between the 2 systems, otherwise, it could be a big job trying to find the broken connection or damaged wire.