On this page you can find the meaning of the fault code you may be seeing coming from your Jeep.
Either choose your model from below or scroll down even further to search and see popular fault codes across all Jeeps.
Jeep Models
(click your model)
Search Jeep Codes
Do you know the fault code already? Enter it in the box below and hit "Search Codes".
Popular Jeep Fault Codes
These are the most popular Jeep fault codes that people are searching for.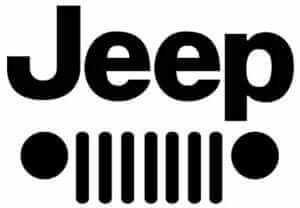 Jeep the automaker brand spawned from the Willys Jeep model that was created for World War 2 and then offered to the domestic market post-war. It has changed hands several times since then with owners such as Fiat and Chrysler.
A common fault code for the modern Jeep models is P0456 and this represents that the engine has detected a small leak of its fuel/air mix. This "small" leak isn't a major concern and driving the Jeep around for a short period of time should be fine but should definitely be looked at.
If you see the P0128 fault code appear in your Jeep then the engine control module has noticed that after 15 minutes of running your car hasn't reached its normal operating temperature. The coolant is designed to be run at an optimal temperature range and after running for 15 minutes the engine should hit that temperature to show that the coolant and several components are doing their job properly. If it is particularly colder outside than normal then it probably isn't a problem – otherwise, it can be.
Like the P0456 error that signals a small leak in the fuel/air mix, the P0455 error code is more serious and suggests that there is a larger leak. An easy fix for this error is to ensure that the fuel filler cap is secured tightly as the leak could be coming from there.