Jeep Grand Cherokee Fault Codes
---
You can find common Jeep Grand Cherokee fault codes on this page that when clicked take you to a detailed description.
You can also type in the fault code you are getting below to find a more detailed description.
Search Jeep Grand Cherokee Codes
Do you know the fault code already? Enter it in the box below and hit "Search Codes".
Jeep Grand Cherokee Recalls
When a car manufacturer detects a problem with a model they put out a recall notice and more often than not offer to fix the problem free of charge.
You can check to see if your Jeep Grand Cherokee has any recall notices on our sister site AutoRecalls.co, sorted by model year.
View Jeep Grand Cherokee Recalls »
Common Grand Cherokee Fault Codes
These are the most common Grand Cherokee fault codes that people are searching for.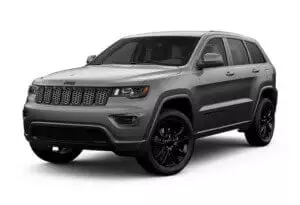 About the Grand Cherokee
The Jeep Grand Cherokee first made its debut back in 1993. Since then, there have been a total of five generations to hit the markets. The latest of these was unveiled for 2022.
In terms of sizing, it is a larger version of the Jeep Cherokee. This is where the 'Grand' aspect of its name comes in. It also features a number of additional extras than the base model.
As a mid-size luxury SUV, it typically faces competition from the Ford Edge, Toyota 4Runner, and Hyundai Santa Fe Sport.
The most common issue that Grand Cherokee owners have encountered is P0456, which indicates that there is a leak in the EVAP system.
Some of the models feature a capless gas tank, meaning that the typical loose gas cap is not the cause. However, it is still important to ensure that the capless system is sealing properly when closing. Other causes can include leaks in the system from faulty components or loose connections.
Fault code P0135 is another code that comes up fairly often for the SUV. This code indicates that the oxygen sensor upstream of the catalytic converter is malfunctioning.
Of course, it is very likely that the oxygen sensor itself has failed and needs replacing. Other issues can include electrical faults within its circuit. Exhaust leaks may also cause this problem.
Another problem that the Grand Cherokee is known for is P0123. This code indicates that a high voltage has been detected from the throttle position sensor.
Owners have found that replacing the sensor is one of the best ways to fix this issue. Additional work like cleaning the throttle body can also be a potential solution that owners have used.