On this page you can find the meaning of the fault code you may be seeing coming from your Hyundai.
Either choose your model from below or scroll down even further to search and see popular fault codes across all Hyundais.
Hyundai Models
(click your model)
Search Hyundai Codes
Do you know the fault code already? Enter it in the box below and hit "Search Codes".
Popular Hyundai Fault Codes
These are the most popular Hyundai fault codes that people are searching for.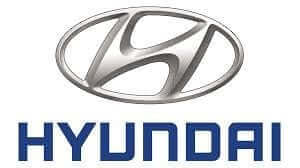 Hyundai has come a long way from being the budget alternative it used to be in previous decades.
The South Korean brand and its corporate cousin Kia now market desirable models packed full of incredible technology but unfortunately still present some fault codes now and again.
Common fault codes found in the Hyundai range or automobiles include the P0014 – a potentially dangerous fault. This error is caused by your Hyundai detecting an issue in the camshaft rotation. The position of the camshaft is used to control the valves that allow air and fuel into the engine and if this is out of sync can cause bigger problems in the engine. Sometimes a change of oil can fix this if it is dirty or even a faulty sensor could be the culprit.
Another common Hyundai fault code is the P0303. This error is focused around the 3rd cylinder and is shown when a misfire is detected by the engine control module. A misfire is usually because of missed ignitions of fuel/air – possibly because of a faulty or dirty spark plug in that 3rd cylinder.
If you see the B1613 error code present itself on an OBD2 reader when connected to your Hyundai then this is a signal that the switch that controls your rear windscreen wiper has shorted out. It can detect this because it can see that the signal from the switch is the same as the voltage from the battery and so the connections must be touching (or described as shorted). Try manually checking the connections to see if they are touching or failing that replace the switch yourself.