---
What are OBD2 fault codes?
These codes form part of the diagnostic system in modern automobiles that inform you of problems. You (or a trained mechanic) can use these to quickly find the root of any issues that your car may be experiencing, saving massive amounts of time.
These codes can cover everything from the exhaust system all the way through to the air-conditioning and can be detected using an OBD2 scanner.
An OBD2 scanner can be bought very cheaply thanks to advancements in technology and typically look like the device to the right of this text.
Some solutions that are available are even smaller and use Bluetooth to transmit the error code to a mobile device (smartphone etc.).
They usually only present a 5-character code to the user - to decrypt this you will need to use this website to find a plain-English explanation.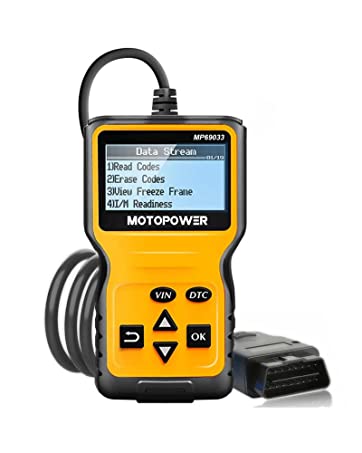 Which fault codes are the most common?
With most modern cars you will find its the same problems occuring from normal day-to-day driving and so these following codes are more likely to appear on your reader.