Chrysler Town and Country Fault Codes
---
You can find common Chrysler Town and Country fault codes on this page that when clicked take you to a detailed description.
You can also type in the fault code you are getting below to find a more detailed description.
Search Chrysler Town and Country Codes
Do you know the fault code already? Enter it in the box below and hit "Search Codes".
Chrysler Town and Country Recalls
When a car manufacturer detects a problem with a model they put out a recall notice and more often than not offer to fix the problem free of charge.
You can check to see if your Chrysler Town and Country has any recall notices on our sister site AutoRecalls.co, sorted by model year.
View Chrysler Town and Country Recalls »
Common Town and Country Fault Codes
These are the most common Town and Country fault codes that people are searching for.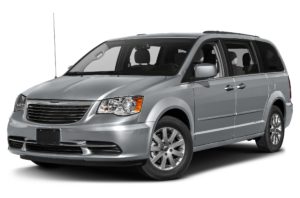 About the Town and Country
The Chrysler Town & Country minivan was first released Chrysler in 1990. It remained on the market for over two decades until its discontinuation.
Chrysler gave this model the namesake of the flagship station wagon of the same name that was on the market between 1941 and 1988.
A total of five generations hit the market over the course of its lifespan. The fifth and final generation made its debut in 2008 and was later discontinued in 2016.
The most notable competition for the Town & Country includes the Dodge Grand Caravan, Honda Odyssey, and Toyota Sienna.
One of the most commonly reported issues for the minivan is fault code P0128, which indicates that there is a problem with the cooling system. In particular, this code means that the engine coolant is not reaching its desired operating temperature.
Owners have typically found that this is caused by incorrect coolant levels or a faulty thermostat.
Another common issue for the model is P0420, which indicates that the catalytic converter in the first bank of the engine is not functioning properly.
With any older model, exhaust leaks upstream of the converter from wear and tear can be one of the main causes. Another likely issue is that the catalytic converter has reached the end of its lifespan and needs to be replaced.
Fault code P0456 is another problem that Town & Country owners have faced. This is logged when a leak is detected in the EVAP system.
Because this code indicates that there is a very small leak, it is possible that the solution may be as simple as tightening the gas cap properly. Some owners have reported that this code is logged when they fill their fuel tanks, so avoiding this can prevent the code from being logged.