Chrysler Voyager Fault Codes
---
You can find common Chrysler Voyager fault codes on this page that when clicked take you to a detailed description.
You can also type in the fault code you are getting below to find a more detailed description.
Search Chrysler Voyager Codes
Do you know the fault code already? Enter it in the box below and hit "Search Codes".
Chrysler Voyager Recalls
When a car manufacturer detects a problem with a model they put out a recall notice and more often than not offer to fix the problem free of charge.
You can check to see if your Chrysler Voyager has any recall notices on our sister site AutoRecalls.co, sorted by model year.
View Chrysler Voyager Recalls »
Common Voyager Fault Codes
These are the most common Voyager fault codes that people are searching for.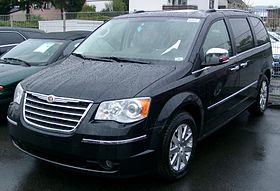 About the Voyager
The Voyager series of minivans first made their debut in 1988. The first iteration of the model remained on the market until its discontinuation in 2016. Chrysler announced the rebirth of the model under the same nameplate in 2019 and it has remained available until today.
There has also been a rebadged version called the Lancia Voyager sold in the European market.
A total of five generations were released for the first version before its hiatus. The new version represents the sixth generation to hit the markets.
The Voyager sits as the lower-end offering in the Chrysler minivan lineup, putting it below the Dodge Grand Caravan and Chrysler Pacifica. Outside competition includes the Honda Odyssey and Toyota Sienna.
One of the most common issues that owners have had to deal with is fault code P0562. This code indicates that the battery is showing a low voltage.
Owners have reported that dirty battery terminals are one of the most common causes of the problem, particularly in older models that have gathered some wear and tear. Another likely culprit is a faulty cell in the battery that is not charging properly.
Another fault code that has come up fairly often is P0402, which indicates that excessive flow has been detected in the EGR system.
Wear and tear can cause the EGR solenoid to fail over time. Voyager models typically need a replacement of this part roughly every 70,000 miles.
Fault code P0406 is another EGR issue that the model has suffered from. This code indicates that there is a high voltage from sensor A.
A sensor issue like this can usually be the result of a failing sensor or electrical issues within the sensor circuit.