On this page you can find the meaning of the fault code you may be seeing coming from your Buick.
Either choose your model from below or scroll down even further to search and see popular fault codes across all Buicks.
Buick Models
(click your model)
Search Buick Codes
Do you know the fault code already? Enter it in the box below and hit "Search Codes".
Popular Buick Fault Codes
These are the most popular Buick fault codes that people are searching for.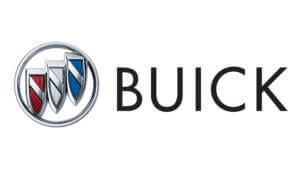 Buick is a luxury brand that is owned and operated by General Motors alongside Chevrolet and Cadillac.
You will most likely find the same common fault codes shared among these brands as they share much of the same technology and components in their models.
One of the most common Buick fault codes is the P0420 which represents that the car is suffering from a low efficiency in its catalytic converter. It detects this by measuring the level of oxygen at various points along its travel from the air intake, through the engine and then out of the exhaust. This P0420 error code is telling you that the level of oxygen after the catalytic converter is not right and a component in the exhaust is most likely not doing its job properly.
Another common fault code in your Buick is the P0300 – representing that there is a random misfire detected in the engine. This misfire isn't localized to one cylinder so is most likely caused by something earlier along the fuel/air mix's journey.
If you find the P0171 error code being detected by an OBD2 reader in your Buick then it signals that the fuel/air mix hitting the engine is running too lean. This basically means that there is too much air compared to fuel and this can cause problems such as misfiring as previously mentioned with the P0300 error code above.