On this page you can find the meaning of the fault code you may be seeing coming from your Chevrolet.
Either choose your model from below or scroll down even further to search and see popular fault codes across all Chevrolets.
Chevrolet Models
(click your model)
Search Chevrolet Codes
Do you know the fault code already? Enter it in the box below and hit "Search Codes".
Popular Chevrolet Fault Codes
These are the most popular Chevrolet fault codes that people are searching for.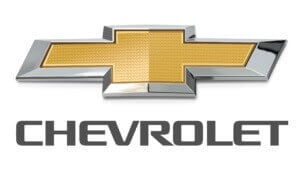 Chevrolet is the mid-price automobile brand operated by General Motors alongside corporate siblings Buick and Cadillac.
It is because of this that you may find the same fault codes commonly making an appearance across the 3 brands.
Common fault codes that appear on Chevrolet cars include the P2135 which relates to the signals coming from the foot controls. In modern automobiles, the signal from the accelerator pedal that controls the engine is no longer carried using moving wires but using an electric signal instead. This is great when it works as it allows the car to assist with the driver's decisions but when it goes wrong it can cause all sorts of strange results.
Another common Chevrolet error code seen on OBD2 readers is P0442 which refers to an issue in the evaporative emission control system. This system monitors the route that the fuel/air mix takes before it gets to the engine and an error here could be caused by several things. The most common and easiest to fix is a loose gas cap – or even a broken one so that would be the first thing to check.
Seeing a P305F error code means you have an issue with your dual-battery system as seen in models such as the Malibu. This dual-battery system allows the comfort features in the car (such as electric air-conditioning and stereo) to rely on a secondary battery whereas the main battery can be kept for starting the car. If you see the P305F error then you may have an issue with either of the two batteries, the wiring around the batteries or even the control circuits themselves.