Chevrolet Malibu Fault Codes
---
You can find common Chevrolet Malibu fault codes on this page that when clicked take you to a detailed description.
You can also type in the fault code you are getting below to find a more detailed description.
Search Chevrolet Malibu Codes
Do you know the fault code already? Enter it in the box below and hit "Search Codes".
Chevrolet Malibu Recalls
When a car manufacturer detects a problem with a model they put out a recall notice and more often than not offer to fix the problem free of charge.
You can check to see if your Chevrolet Malibu has any recall notices on our sister site AutoRecalls.co, sorted by model year.
View Chevrolet Malibu Recalls »
Common Malibu Fault Codes
These are the most common Malibu fault codes that people are searching for.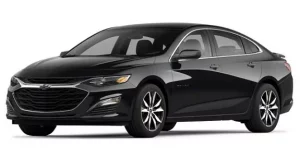 About the Malibu
The Chevy Malibu first made its debut during the muscle car era in 1964. It remained on the market in this form until 1983 until its temporary hiatus. Chevrolet brought the model back as a more reserved mid-size car in 1997.
In total there have been nine generations under the Malibu nameplate. The latest of these made its debut in 2016. Chevrolet has announced plans to unveil the 10th generation in 2025.
The model represents the only sedan offering currently in the entire Chevrolet lineup.
Competition for the newer version of the Malibu comes from the Honda Accord, Kia K5, Hyundai Sonata, and Nissan Altima.
In its long stay on the market, one of the most common problems owners have faced is P0013. This code indicates that the exhaust camshaft position actuator is not functioning properly.
Owners have reported that the exhaust solenoids may be to blame, while others have found that the camshaft position sensor itself may be at fault and need replacing.
Similarly, fault code P0014 indicates that the exhaust camshaft is over-advanced.
Should these two codes be logged together, it is likely that the camshaft position sensor itself is the problem and needs to be replaced. Faults in the sensor circuit can also add to this problem.
Another common issue that affects Malibus with V-shaped engines is fault code P0430. This code indicates that there is a problem with the catalytic converter in the second bank of the engine.
With any older model, it is likely that the catalytic converter is in need of replacement as it has reached its lifespan. However, there can be other issues like faulty oxygen sensors or upstream exhaust leaks that are the cause.