On this page you can find the meaning of the fault code you may be seeing coming from your GMC.
Either choose your model from below or scroll down even further to search and see popular fault codes across all GMCs.
GMC Models
(click your model)
Search GMC Codes
Do you know the fault code already? Enter it in the box below and hit "Search Codes".
Popular GMC Fault Codes
These are the most popular GMC fault codes that people are searching for.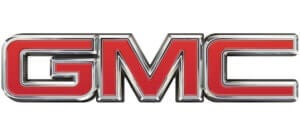 GMC is a premium brand of cars run by General Motors using the platforms of its other brands Chevrolet, Buick and Cadillac.
GMC models tend to be slightly more upmarket than Chevrolet but usually less luxurious than Cadillac.
As the technology is shared among these companies you can expect to see them share common fault codes among the models.
One of the most common GMC error codes to appear on your model is going to be the P1870. This P1870 error code is triggered by a component slipping in the automatic transmission. The computer that controls the automatic transmission keeps track of many components in the unit through sensors and if one of these sensors falls out of range then you can expect to see this code appear on an OBD2 reader.
Alongside that error code could also be the U0073 warning. This is caused by a lack of communication between the ECU and the PCM (a device that controls the fuel intake system). It is most likely that alongside this error you are experiencing a change in the behavior of the engine.
Another common Ford fault code is P0443 – signifying a problem with the purge control valve. This purge control valve is responsible for ensuring that fuel vapors do not escape into the atmosphere. It is controlled by an electronic solenoid which can become faulty along with the wiring and the module that controls these components too.