On this page you can find the meaning of the fault code you may be seeing coming from your Cadillac.
Either choose your model from below or scroll down even further to search and see popular fault codes across all Cadillacs.
Cadillac Models
(click your model)
Search Cadillac Codes
Do you know the fault code already? Enter it in the box below and hit "Search Codes".
Popular Cadillac Fault Codes
These are the most popular Cadillac fault codes that people are searching for.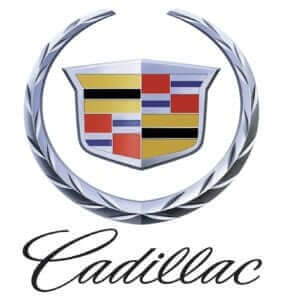 Cadillac is the luxury brand of General Motors that is used to sell premium versions of its sister brands such as Chevrolet, Buick and GMC.
You will most likely find the same fault codes appearing between these brands as they share the same technology and parts.
Fault codes that you may commonly find in a Cadillac include the P0017 which relates to the camshaft. More specifically the engine control module (or ECM for short) has detected that several of the sensors are out of line and so this could quite possibly lead to a misfire. If the timing is out inside of your engine as signaled by the P0017 error then you will most probably experience a rough noise coming from it as well as reduced power and fuel economy.
If you find that your OBD2 reader is detecting the P0306 error then you are experiencing problems with the sixth cylinder in your Cadillac's engine. As many of the Cadillac models are either a V6 or V8 then this is likely to affect almost all of the range of models they sell. A P0306 Cadillac fault code represents a misfire in cylinder six and because it is so localized will most likely be a fault only in that cylinder, allowing you to check the components surrounding that area.
Another common Cadillac fault code is the P0440 reading that signals a problem detected in the fuel-recovery system. Luckily a simple solution you can try out yourself is to check that the fuel cap is being tightened correctly. As you check that the fuel cap is secured properly you should also check that it isn't broken or missing its rubber seal (if fitted with one).