Buick Cascada Fault Codes
---
You can find common Buick Cascada fault codes on this page that when clicked take you to a detailed description.
You can also type in the fault code you are getting below to find a more detailed description.
Search Buick Cascada Codes
Do you know the fault code already? Enter it in the box below and hit "Search Codes".
Buick Cascada Recalls
When a car manufacturer detects a problem with a model they put out a recall notice and more often than not offer to fix the problem free of charge.
You can check to see if your Buick Cascada has any recall notices on our sister site AutoRecalls.co, sorted by model year.
View Buick Cascada Recalls »
Common Cascada Fault Codes
These are the most common Cascada fault codes that people are searching for.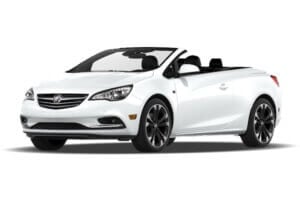 About the Cascada
The Cascada, also sold under the Opel/Vauxhall brand, first made its debut in the United States in 2016. The rebadged convertible remained on the market for only three years in the US market after its unveiling.
Despite being the American version, the Buick iteration was also sold in China.
The Cascada sat relatively isolated in the convertible class. The nearest rivals include the much bigger Audi A5, BMW 4-Series, and Mercedes-Benz C-Class convertibles.
One of the most common issues for the variously badged models to face was P0171. This code indicates that the engine is running too lean. This means that there is too much air or not enough fuel in the mixture.
This code is fairly broad in nature, meaning that owners should always look for additional codes that can help pinpoint the true cause of the issue.
This can typically range from anything between faulty fuel injectors and air intake leaks to failing MAF sensors.
Fault code P0496 is another issue that the various models suffered from. This code indicates that a high flow condition has been detected from the evaporative emission control (EVAP) system, despite not being in a purge condition.
Owners have commonly reported that this is the result of a failing purge control valve. If this is the case, simply replacing this component should be the solution.
Cascada owners have also reported that P0299 is a prominent issue. This code indicates that the turbocharger is not providing enough boost, which is applicable to any version of the car because all were fitted with turbos.
In most cases, the source of this issue is a failed turbocharger, which needs to be replaced. With any luck, it is possible that it is caused by a faulty boost pressure sensor.