Buick LaCrosse Fault Codes
---
You can find common Buick LaCrosse fault codes on this page that when clicked take you to a detailed description.
You can also type in the fault code you are getting below to find a more detailed description.
Search Buick LaCrosse Codes
Do you know the fault code already? Enter it in the box below and hit "Search Codes".
Buick LaCrosse Recalls
When a car manufacturer detects a problem with a model they put out a recall notice and more often than not offer to fix the problem free of charge.
You can check to see if your Buick LaCrosse has any recall notices on our sister site AutoRecalls.co, sorted by model year.
View Buick LaCrosse Recalls »
Common LaCrosse Fault Codes
These are the most common LaCrosse fault codes that people are searching for.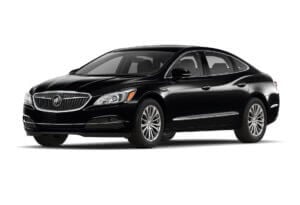 About the LaCrosse
The Buick LaCrosse first entered the market in 2004 as a mid-size sedan. It represented the American carmaker's flagship model until its discontinuation for the US market in 2019. However, it is still being manufactured and sold in China to this day.
During its time on the market, a total of three generations have been released. The latest of these was unveiled in 2017. The Chinese variant also received an update in 2019.
The model has faced competition from a number of sedans marketed for the US. The most notable of these include the Chrysler 300, Kia Cadenza, and Lexus ES.
Owners have had to deal with a number of fairly common camshaft issues. Fault codes P0013 and P0014 are some of the most commonly reported.
The first code indicates that the exhaust camshaft position actuator circuit is likely suffering from an open circuit.
Owners should address any wiring issues in the solenoid circuit. In some cases, it is necessary to replace the solenoid.
The next code indicates that the exhaust camshaft is over-advanced in its timing.
This code received a technical service bulletin for models between 2012 and 2014. The TSB indicates that if there are no driveability issues, it may be the result of a faulty oil control valve/camshaft actuator solenoid valve, which needs to be replaced. This obviously involves the previous code.
Another common issue for the model is P0455. This code is logged when there is a leak being detected from the evaporative emissions control (EVAP) system.
In most cases, this will be the result of a loose or defective gas cap. Simply fastening or replacing this will fix this issue. However, it is possible that there is an actual leak that needs to be found.