You can find common Buick Verano fault codes on this page that when clicked take you to a detailed description.
You can also type in the fault code you are getting below to find a more detailed description.
Search Buick Verano Codes
Do you know the fault code already? Enter it in the box below and hit "Search Codes".
Buick Verano Recalls
When a car manufacturer detects a problem with a model they put out a recall notice and more often than not offer to fix the problem free of charge.
You can check to see if your Buick Verano has any recall notices on our sister site AutoRecalls.co, sorted by model year.
View Buick Verano Recalls »
Common Verano Fault Codes
These are the most common Verano fault codes that people are searching for.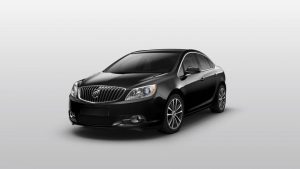 About the Verano
The Verano, like many other Buick offerings, has been sold in both the United States and China. The model was first unveiled in 2010 for China and 2012 for the US. While it is still on sale today for the Chinese market, it was discontinued in the US in 2017.
The model has seen three generations hit the various markets, with the latest, called the Verano Pro, coming along in 2021.
While not the closest of rivals, the Verano does sit in the same class as the Acura ILX, Audi A3, and Mercedes-Benz CLA-Class.
One of the most common issues for the model is P0011. This code indicates that the intake camshaft in the first bank of the engine is over-advanced.
A lot of the time, this code can be caused by a faulty camshaft position sensor. However, this would typically be logged with an additional fault code. Engine oil issues are another big contributing factor to this type of problem.
Another common problem that the Verano faced is P0191. This code is logged when an issue has been detected with the fuel rail pressure sensor.
A faulty fuel rail pressure sensor is one of the most likely causes. It is also important for owners to check the sensor circuits for faults.
Fault code P0420 is another issue that a number of Verano owners have reported over the years. This code indicates that the catalytic converter in the first bank of the exhaust is not performing properly.
Older models with high mileage can suffer this code as a result of wear. Catalytic converters need to be replaced at specified service intervals and neglecting this can cause the code to be logged. Exhaust leaks can also have this effect.