Opel/Vauxhall Corsa Fault Codes
---
You can find common Opel/Vauxhall Corsa fault codes on this page that when clicked take you to a detailed description.
You can also type in the fault code you are getting below to find a more detailed description.
Search Opel/Vauxhall Corsa Codes
Do you know the fault code already? Enter it in the box below and hit "Search Codes".
Opel/Vauxhall Corsa Recalls
When a car manufacturer detects a problem with a model they put out a recall notice and more often than not offer to fix the problem free of charge.
You can check to see if your Opel/Vauxhall Corsa has any recall notices on our sister site AutoRecalls.co, sorted by model year.
View Opel/Vauxhall Corsa Recalls »
Common Corsa Fault Codes
These are the most common Corsa fault codes that people are searching for.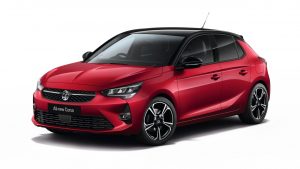 About the Corsa
The Corsa model first entered the market as a supermini back in 1982. It has been sold under both Opel and Vauxhall since then. Each generation was given an alphabetic designation, with the latest being the Corsa F. This version made its debut in 2019.
The model has found a huge amount of success over the years, even becoming the most popular car in the world in 1998.
It also became Britain's best-selling model in 2021, which is a huge accomplishment given the packed class that it now competes in. Rivals include the VW Polo, Ford Fiesta, and Peugeot 208.
Owners have reported fault code P0171 as one of the most common fault codes for the model. This is a broad-scope code that indicates that the engine is running too lean.
The code does not help pinpoint the cause for this condition, which can make it fairly difficult to properly diagnose the root of the problem. Owners have reported a faulty manifold air pressure (MAP) sensor as one of the most likely causes. However, anything that can disrupt the ideal air-fuel mixture can be the culprit.
Another serious code that the Corsa suffers from is P0016, which represents a timing issue between the crankshaft and the intake camshaft. This can typically be caused by failing position sensors for the respective shafts.
In addition to this, P0017 is another fairly commonly reported issue. This is the same issue but for the crankshaft and the exhaust camshaft. Of course, the causes for this type of issue will be the same as the previous code.
It is very important for owners to have these types of issues resolved immediately to protect their Corsa. Fairly often, these are caused by failing timing chain guides.