You can find common Peugeot 208 fault codes on this page that when clicked take you to a detailed description.
You can also type in the fault code you are getting below to find a more detailed description.
Search Peugeot 208 Codes
Do you know the fault code already? Enter it in the box below and hit "Search Codes".
Peugeot 208 Recalls
When a car manufacturer detects a problem with a model they put out a recall notice and more often than not offer to fix the problem free of charge.
You can check to see if your Peugeot 208 has any recall notices on our sister site AutoRecalls.co, sorted by model year.
View Peugeot 208 Recalls »
Common 208 Fault Codes
These are the most common 208 fault codes that people are searching for.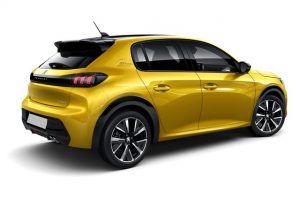 About the 208
To replace the 207, Peugeot introduced the 208 for the 2012 model year.
It was the French company's new supermini – taking on tough competition such as the Ford Fiesta and the Citroen C3 (also built on the same platform).
This platform was called the PSA PF1 platform and could also be found under the Peugeot 2008 and the 301.
In 2019 the 208 entered into its second generation of design and moved over to the PSA CMP platform.
This was now sharing the same mechanics and technology as the Opel Corsa and the Citroen C4.
It was also equipped to handle flex-fuel as well as hybrid-electric powertrains for the modern market.
The most common fault code we hear of for the Peugeot 208 is the p1632.
This manufacturer-specific code relates to the smart alternator detecting an issue with the speed of the engine compared to the amount of fuel/air entering it.
When this happens the engine is simply saying it knows something is wrong and ideally you need a more accurate error code to find the actual root of the problem.
p1632 on its own is definitely not enough to find the cause of the issue with your engine and if it doesn't go away then you need a more in-depth diagnostics of your 208's engine.
Alongside this code is the p1496 – another manufacturer-specific fault that could relate to several things.
Many people who have had issues surrounding this code have had other codes pop up too, usually to do with the turbocharger.
If you have noticed sharp drops in power in your Peugeot 208 and had this p1496 code reported on an OBD2 reader then you may have a faulty valve.
Some people have reported that the cause was a faulty EGR valve (only in diesel models) but also other valves controlling flows to the turbocharger.