You can find common Citroën C3 fault codes on this page that when clicked take you to a detailed description.
You can also type in the fault code you are getting below to find a more detailed description.
Search Citroën C3 Codes
Do you know the fault code already? Enter it in the box below and hit "Search Codes".
Citroën C3 Recalls
When a car manufacturer detects a problem with a model they put out a recall notice and more often than not offer to fix the problem free of charge.
You can check to see if your Citroën C3 has any recall notices on our sister site AutoRecalls.co, sorted by model year.
View Citroën C3 Recalls »
Common C3 Fault Codes
These are the most common C3 fault codes that people are searching for.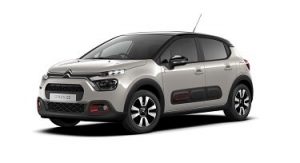 About the C3
Sold as a supermini, the Citroen C3 has been built by the French car manufacturer Citroen since 2002.
Replacing the incredibly popular Citroen Saxo, the car had big shoes to fill and so efforts were made to ensure this vehicle had good technologies and modern features.
Released in a five-door hatchback, a three-door hatchback or as a two-door convertible, the C3 had the benefit of project designer Donato Coco, a designer responsible for cars like the Citroen C4, Citroen C1 and Citroen Xsara.
All vehicles had a five-speed manual transmission and a stop-start system in a bid to reduce emissions. 2005 saw a facelift, showing a revised front grille, larger bumper and a relocated number plate.
The second generation sold onwards from 2009 and had a much more rounded aesthetic. With a rounded roof, the new C3s were only offered as a five-door hatchback but kept the same platform, the PSA PF1 Platform.
Safety statistics vary wildly depending upon the location of sale, for Latin America, safety features were stripped back in a bid to save money and only achieved a 2-star rating for toddlers; in comparison to four-stars for Europe, this was quite poor.
Third generations began taking orders in 2016, these cars were styled to be more in line with the C4 Picasso and shared side black panels called 'airbumps' that can also be found on the Citroen C4 Cactus.
Some common fault codes for this car are: