On this page you can find the meaning of the fault code you may be seeing coming from your Citroën.
Either choose your model from below or scroll down even further to search and see popular fault codes across all Citroëns.
Citroën Models
(click your model)
Search Citroën Codes
Do you know the fault code already? Enter it in the box below and hit "Search Codes".
Popular Citroën Fault Codes
These are the most popular Citroën fault codes that people are searching for.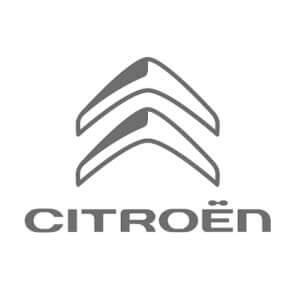 Citroën has made many advancements in the world of mass-produced automobiles including being the first to sell a front-wheel-drive model.
The company works closely with Peugeot and because of this, you can find they share many of the same common fault codes.
Some of these common error codes include the P1340 which would suggest that the camshaft in your Citroën is out of sync. It knows this because it compares various sensors around the engine to check if things are acting "normally" – if this isn't the case then you will see this P1340 error appear on your OBD2 reader.
Alongside that error, you may also see the U1213 code appear from time to time and this suggests that there is an error in the communication between modules in the car. These modules can be responsible for controlling the engine or even the equipment inside the body but in this case, the U1213 code is signaling problems between the ECU (electronic control unit) and the ESP (electronic stability program).
Seeing the P1434 error pop up in your Citroën then it must be a more model that has Adblue, a liquid to help reduce emissions. This error represents a problem either with the pump that transports the Adblue solution, a sensor or even an issue in the pipes where the Adblue has crystalized inside of them.