Citroën Berlingo (incl. Multispace) Fault Codes
---
You can find common Citroën Berlingo (incl. Multispace) fault codes on this page that when clicked take you to a detailed description.
You can also type in the fault code you are getting below to find a more detailed description.
Search Citroën Berlingo (incl. Multispace) Codes
Do you know the fault code already? Enter it in the box below and hit "Search Codes".
Citroën Berlingo (incl. Multispace) Recalls
When a car manufacturer detects a problem with a model they put out a recall notice and more often than not offer to fix the problem free of charge.
You can check to see if your Citroën Berlingo (incl. Multispace) has any recall notices on our sister site AutoRecalls.co, sorted by model year.
View Citroën Berlingo (incl. Multispace) Recalls »
Common Berlingo (incl. Multispace) Fault Codes
These are the most common Berlingo (incl. Multispace) fault codes that people are searching for.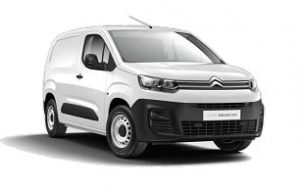 About the Berlingo (incl. Multispace)
The Citroën Berlingo is a series of multipurpose vehicles (MPVs) that have been manufactured by Citroën and PSA Group, now Stellantis, since 1996. In the 20+ years that it has been on the market, there have only been two generations released.
Like many of the Citroën models, it has a corporate twin, the Peugeot Partner, which it shares a huge number of mechanical features with.
As an MPV, it has featured both commercial and passenger-oriented versions. The layout changes depending on the purpose of the van, running between either a 4-door or a 5-door panel van, or a 5-door passenger carrier.
Owing to a joint venture, there are also various rebadged versions like the previously mentioned Partner. For the third generation version, this list also includes the Opel/Vauxhall Combo and Toyota ProAce City.
Trim levels have changed over the years, but the latest iteration now features just two options. These are the Enterprise Edition and the Driver Edition.
Powertrains include petrol and diesel engines. Petrol engine options for the latest version were limited to a single turbocharged 1.2 L Puretech inline-3. Diesel options consisted of either a 1.5 L BlueHDI inline-4 or a 1.6 L HDi inline-4. The larger diesel engine was also sold as the BlueHDi.
These engines have been mated with 5-speed or 6-speed manual gearboxes or an 8-speed automatic transmission.
Citroën also debuted a fully-electric version called the ë-Berlingo. Interestingly, this is not the first electric version of the model. The Berlingo électrique was released all the way back in 1998.
The latest version is driven by an electric motor capable of delivering a modest 99 kW. There has been some criticism for a relatively small 50 kWh battery, which offers less-than-remarkable range, particularly for some of the typical applications for an MPV.