Citroën DS7 Crossback Fault Codes
---
You can find common Citroën DS7 Crossback fault codes on this page that when clicked take you to a detailed description.
You can also type in the fault code you are getting below to find a more detailed description.
Search Citroën DS7 Crossback Codes
Do you know the fault code already? Enter it in the box below and hit "Search Codes".
Citroën DS7 Crossback Recalls
When a car manufacturer detects a problem with a model they put out a recall notice and more often than not offer to fix the problem free of charge.
You can check to see if your Citroën DS7 Crossback has any recall notices on our sister site AutoRecalls.co, sorted by model year.
View Citroën DS7 Crossback Recalls »
Common DS7 Crossback Fault Codes
These are the most common DS7 Crossback fault codes that people are searching for.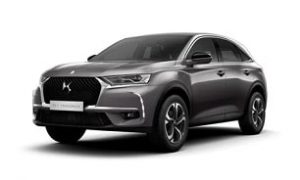 About the DS7 Crossback
The DS 7 Crossback was first introduced in 2017. Since then, there has been only a single generation to hit the markets. The model was later renamed with the Crossback badge being dropped completely.
It is currently offered in both petrol and diesel, as well as various plug-in hybrid versions.
The crossover model marks the first SUV to be released for the European market, although not the first SUV from the premium French carmaker.
In terms of the DS lineup, the 7 sits above the DS 6 and DS 9. Competition from other manufacturers includes the Volvo XC40 and Jaguar E-Pace.
One of the most common fault codes the DS 7 faces is P0101, which represents a MAF sensor circuit issue. This can be a pretty serious issue as it can put the vehicle into limp mode.
Despite the code indicating an issue with the MAF sensor, some owners have found success in cleaning or replacing both this sensor along with the manifold absolute pressure (MAP) sensor. Owners have also found success by replacing the air filter and fixing any leaks in the intake system.
Alongside this, fault code P0106 is another fairly common problem. This code indicates that there is a problem with the MAP sensor. If both of these codes are logged, it is likely that the cause of the problem is the MAP sensor or its circuit.
The next most common problem the DS 7 faces is P0410, which indicates that there is a malfunction with the secondary air injection system.
This system works in conjunction with the catalytic converter to reduce emissions, particularly in cold environments. Because of this, it can be hard to pick up an issue with the system.
Owners have reported that the most common cause of the issue is a failed AIR pump.