You can find common Citroën C5 fault codes on this page that when clicked take you to a detailed description.
You can also type in the fault code you are getting below to find a more detailed description.
Search Citroën C5 Codes
Do you know the fault code already? Enter it in the box below and hit "Search Codes".
Citroën C5 Recalls
When a car manufacturer detects a problem with a model they put out a recall notice and more often than not offer to fix the problem free of charge.
You can check to see if your Citroën C5 has any recall notices on our sister site AutoRecalls.co, sorted by model year.
View Citroën C5 Recalls »
Common C5 Fault Codes
These are the most common C5 fault codes that people are searching for.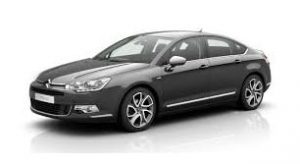 About the C5
The Citroën C5 is a large family car that has been manufactured by the French car maker since 2000. A total of three generations have hit the market since that time.
The model was discontinued everywhere in the world apart from China in 2019. However, the nameplate saw a revival in 2021 for its third generation as the C5 X, not to be mistaken with the C5 Aircross.
The discontinuation came as a result of poor sales figures, likely due to the increasing trend of crossover SUV vehicles. However, Citroën saw this as an opportunity to bring the existing name back at a later stage for a new market.
A key difference for the third generation is the fact that the model pivoted to the mid-size crossover SUV class due to its huge popularity among consumers.
For the first two generations, it featured either a 4-door sedan or a 5-door station wagon layout. Of course with the change to somewhat of a mid-size crossover SUV for the third generation, it featured the typical 5-door layout found in almost all other models in the class.
Competition for today's C5 X comes from the likes of the Mazda 6 Tourer, Volkswagen Arteon Shooting Brake, and Genesis G70 Shooting Brake.
The latest iteration features three trim options. These start with the base Sense Plus, Shine, and Shine Plus.
Both the first and second-generation models featured a variety of petrol and diesel engines, most of which were inline-4s with some V6 models. These engines typically ranged between 1.6 L and 3.0 L variants with most of the diesel versions offering turbocharged powertrains.
The latest version saw Citroën do away with all diesel options, instead offering two petrol engines and a single plug-in hybrid variant.