On this page you can find the meaning of the fault code you may be seeing coming from your Peugeot.
Either choose your model from below or scroll down even further to search and see popular fault codes across all Peugeots.
Peugeot Models
(click your model)
Search Peugeot Codes
Do you know the fault code already? Enter it in the box below and hit "Search Codes".
Popular Peugeot Fault Codes
These are the most popular Peugeot fault codes that people are searching for.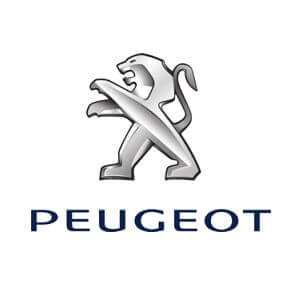 Peugeot and Citroen are two French automobile manufacturers that work very closely together. They share the same technology across the two brands, so if you find problems with one, you may find the same problem with the other.
Common Peugeot fault codes are also most likely to be standard Citroen fault codes too such as the P1351 which signals that there is a problem with the ignition control circuit. This translates to a problem most likely in the glow plugs or the relays that provide the power to them. Alongside the P1351 error code, you are most probably find that the engine is running rough and probably a lot of smoke caused by unburned fuel.
Alongside this error is the P1336 which is caused by the camshaft being out of sync according to the ECM (engine control module). This may not actually be signaling a problem with the camshaft itself but be due to a faulty sensor. Outside of this, you may find it can be caused by a dirty spark plug/s or even a problem with the starter motor if this problem is apparent during startup.
If you are also seeing the P0420 error code then this is caused by the ECM believing that the catalytic converter is not doing its job properly. In reality, this actually may be because the sensor is faulty and unable to measure the oxygen content in the exhaust gases properly.