You can find common Peugeot 308 fault codes on this page that when clicked take you to a detailed description.
You can also type in the fault code you are getting below to find a more detailed description.
Search Peugeot 308 Codes
Do you know the fault code already? Enter it in the box below and hit "Search Codes".
Peugeot 308 Recalls
When a car manufacturer detects a problem with a model they put out a recall notice and more often than not offer to fix the problem free of charge.
You can check to see if your Peugeot 308 has any recall notices on our sister site AutoRecalls.co, sorted by model year.
View Peugeot 308 Recalls »
Common 308 Fault Codes
These are the most common 308 fault codes that people are searching for.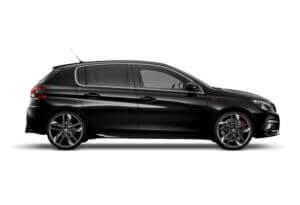 About the 308
Still in existence today, the Peugeot 308 was launched in 2007 as a small family car created by the French car manufacturer Peugeot.
Replacing the 307, the 308 originally took design cues from its predecessor and entered the Guinness Book of Records as the most fuel-efficient mainstream car in production.
In Peugeot's bid to convert the 308 for the right-hand drive market, they made the error of failing to change the location of the windscreen wiper meaning a large portion of the windscreen was left unwiped and thus obscured the driver's visibility.
Available as a hatchback, estate, cabriolet or as a sedan, the 308 received a facelift in 2011 which coincided with the release of the 308 e HDI micro-hybrid model which had stop-start technology.
A second generation was released in 2013 with a much more modern chassis style, these new models were now built upon the PSA EMP2 Platform, a platform shared with the likes of the Citroen C4 Picasso, Citroen Grand C4 Picasso, Citroen C6 II, Dongfeng Fengshen and the Peugeot 408 II.
In March 2014, the 308 won European Car of the Year after being in the same category as the BMW i3 and the Tesla Model S.
2020 saw another update with a number of changes made to the trim levels and external colors.
Some common fault codes associated with the 308 are: