Peugeot Expert Tepee Fault Codes
---
You can find common Peugeot Expert Tepee fault codes on this page that when clicked take you to a detailed description.
You can also type in the fault code you are getting below to find a more detailed description.
Search Peugeot Expert Tepee Codes
Do you know the fault code already? Enter it in the box below and hit "Search Codes".
Peugeot Expert Tepee Recalls
When a car manufacturer detects a problem with a model they put out a recall notice and more often than not offer to fix the problem free of charge.
You can check to see if your Peugeot Expert Tepee has any recall notices on our sister site AutoRecalls.co, sorted by model year.
View Peugeot Expert Tepee Recalls »
Common Expert Tepee Fault Codes
These are the most common Expert Tepee fault codes that people are searching for.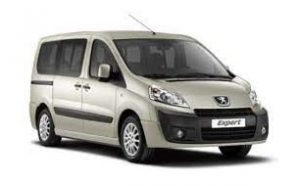 About the Expert Tepee
The Expert Tepee is an MPV built by the French automaker Peugeot that uses the light commercial van the 'Peugeot Tepee' as a base for its passenger vehicle.
The van variant was first created in 1995 by Sevel Nord, a joint venture between Stellantis and Toyota; and designed by the PSA Peugeot Citroen, the Tepee is the Peugeot version of the other vans, the Citroen Jumpy and the Fiat Scudo.
Its first generation lasted over a decade and offered a range of engines, where a customer could choose between petrol engines or diesel, ranging in size from 1.6-liter up to 2-liter.
Peugeot Expert Teepee models had three rows of seating allowing for eight or nine passengers by making use of a bench seat at the rear.
2007 saw in the second generation, with two length options, a 4.81 meter or a 5.15 meter, more powerful engines were installed using a 6-speed manual gearbox.
Four trim levels were available, from high end to standard, these were Kombi Oceanic, Kombi Club, Kombi Comfort and the Kombi. All models (except the standard versions) came with color-coded bumpers, fog lights, airbags and a hydraulic brake assistant.
Reviews damned the interior, explaining that the move away from a commercial vehicle had not been achieved with very little styling or thought going into the passenger van.
Now with two trim types, Comfort and Leisure, both receive air conditioning, electric windows with the Leisure trim boasting 16 inch wheels and automatic wipers.
Some common fault codes found with this vehicle are: