Citroën Xsara Picasso Fault Codes
---
You can find common Citroën Xsara Picasso fault codes on this page that when clicked take you to a detailed description.
You can also type in the fault code you are getting below to find a more detailed description.
Search Citroën Xsara Picasso Codes
Do you know the fault code already? Enter it in the box below and hit "Search Codes".
Citroën Xsara Picasso Recalls
When a car manufacturer detects a problem with a model they put out a recall notice and more often than not offer to fix the problem free of charge.
You can check to see if your Citroën Xsara Picasso has any recall notices on our sister site AutoRecalls.co, sorted by model year.
View Citroën Xsara Picasso Recalls »
Common Xsara Picasso Fault Codes
These are the most common Xsara Picasso fault codes that people are searching for.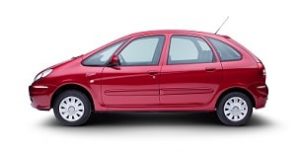 About the Xsara Picasso
Produced by the French automaker Citroen, the Picasso was sold from 1999 onward as a compact MPV.
Initially, just two trim levels were offered, called the LX and the SX, the former a basic model and the latter with a number of modern features. To these, taking queues from other MPV models of the time, Citroen added three additional trim types named VTR, Desire and Exclusive.
The Exclusive trim boasted an electric glass sunroof, making the cabin seems light, airy and spacious.
One popular feature that was particularly popular with families was the table trays that came fitted to most of the models sold by the French firm. These were attached to the back of the seats and could fold down to hold food, drinks and laptops.
In addition to this, Citroen allowed for rear seats to be completely removed to create a modular space that could be manipulated to the customer's requirements.
2004 saw a facelift which came with a number of engine variants, namely a 1.6-liter, 1.8-liter or a 2-liter petrol engine, or a 2-liter diesel engine, which it shared with its sister car, the Citroen Xsara.
Throughout the 1990s and 2000s, these types of vehicles proved extremely popular, and so the Xsara Picasso faced some fierce competitions from cars like the SEAT Alhambra, Ford Galaxy, Renault Scenic, Ford S-Max, Toyota Version, Volkswagen Touran or the Vauxhall Zafira.