You can find common Ford Fiesta fault codes on this page that when clicked take you to a detailed description.
You can also type in the fault code you are getting below to find a more detailed description.
Search Ford Fiesta Codes
Do you know the fault code already? Enter it in the box below and hit "Search Codes".
Ford Fiesta Recalls
When a car manufacturer detects a problem with a model they put out a recall notice and more often than not offer to fix the problem free of charge.
You can check to see if your Ford Fiesta has any recall notices on our sister site AutoRecalls.co, sorted by model year.
View Ford Fiesta Recalls »
Common Fiesta Fault Codes
These are the most common Fiesta fault codes that people are searching for.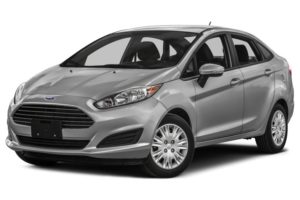 About the Fiesta
The Fiesta supermini first made its debut way back in 1977, making it one of the oldest nameplates still in the Ford lineup today. Since its release, there have been a total of seven generations to hit the markets, with the latest of these debuting in 2017.
Sitting just under the Ford Focus and F-150, it is also one of the best-selling models from the American manufacturer.
Competition for the Fiesta typically comes from the top contenders in the heavily packed supermini class. The most notable of these include the SEAT Ibiza, Opel Corsa, and of course, the Volkswagen Polo.
Over the years, fault code P0030 is a problem that owners have commonly reported. This code indicates that there is an issue with the heater circuit for the first oxygen sensor.
Of course, replacing a faulty oxygen sensor is one of the main solutions for this problem, but owners have also reported that these types of issues can be a result of the Fiesta's not being fully charged.
The oxygen sensors on the Fiesta are known to have some issues. Fault code P0054 is another sign of this. This code also indicates that there is an issue with the downstream oxygen sensor.
This is typically fixed by simply replacing the faulty oxygen sensor. It can also be a good idea to check the sensor circuit for any electrical faults.
Another issue that a number of Ford models can suffer from is P0420. This code indicates that the catalytic converter is likely failing.
This can happen to a lot of older Fiestas as a result of wear and tear. Owners have also reported that replacing the oxygen sensors is another potential fix for this problem. If the previous codes are logged in conjunction, the sensor codes should be fixed first.