You can find common Ford F-150 fault codes on this page that when clicked take you to a detailed description.
You can also type in the fault code you are getting below to find a more detailed description.
Search Ford F-150 Codes
Do you know the fault code already? Enter it in the box below and hit "Search Codes".
Ford F-150 Recalls
When a car manufacturer detects a problem with a model they put out a recall notice and more often than not offer to fix the problem free of charge.
You can check to see if your Ford F-150 has any recall notices on our sister site AutoRecalls.co, sorted by model year.
View Ford F-150 Recalls »
Common F-150 Fault Codes
These are the most common F-150 fault codes that people are searching for.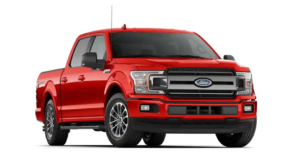 About the F-150
The Ford F-150 first made its debut under the F-Series in 1975. This has made it one of the oldest pickup truck models on the market today. The F-Series has also been the best-selling pickup truck range in the United States since 1977.
The F-150 model entered its ninth generation in 2021, while the F-Series as a whole is currently in its fourteenth generation.
Being the best-selling pickup means there are a lot of competitors hoping to overthrow the model. The most notable of these include the Chevrolet Silverado 1500, RAM Trucks 1500, and GMC Sierra 1500.
Among the most common codes that the F-150 is known to suffer, P0420 comes up the most often. This code indicates that the catalytic converter is not functioning properly. This code is specific to the catalytic converter in the first bank of the exhaust.
With older models, it can become quite likely that the catalytic converter is beginning to fail and needs replacing. In other cases, it is a good idea to look for faulty oxygen sensors or leaks in the exhaust.
Another common problem for the F-150 is that it can run lean. This is shown by both fault codes P0171 and P0174 being logged. These two codes indicate that the first and second banks are at fault respectively.
If both of these codes are logged simultaneously, it is likely that there is an upstream issue in either the air or fuel supply systems. This can include low fuel pressure, vacuum leaks, and a long list of other issues that owners have reported.