Opel/Vauxhall Mokka Fault Codes
---
You can find common Opel/Vauxhall Mokka fault codes on this page that when clicked take you to a detailed description.
You can also type in the fault code you are getting below to find a more detailed description.
Search Opel/Vauxhall Mokka Codes
Do you know the fault code already? Enter it in the box below and hit "Search Codes".
Opel/Vauxhall Mokka Recalls
When a car manufacturer detects a problem with a model they put out a recall notice and more often than not offer to fix the problem free of charge.
You can check to see if your Opel/Vauxhall Mokka has any recall notices on our sister site AutoRecalls.co, sorted by model year.
View Opel/Vauxhall Mokka Recalls »
Common Mokka Fault Codes
These are the most common Mokka fault codes that people are searching for.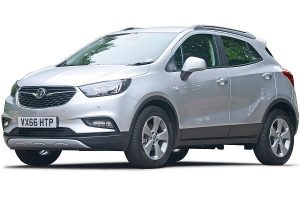 About the Mokka
The Mokka is a subcompact crossover sports utility vehicle built by the German car manufacturer Opel.
Named the Vauxhall Mokka in the UK, the model launched in 2012 with sales starting the following year.
First generations were offered as either a front-wheel drive or a four-wheel drive and Opel explained that the Mokka moniker was literally inspired by the coffee beans of the Coffea Arabica variety.
As the Mokka is constructed upon General Motors Gamma II Platform, it shares its underpinnings with the Chevrolet Spark, Sail, Aveo, Cobalt, the Opel KARL, Chevrolet Spin, Onix, Prisma Mk II and the FinFast Fadil.
2016 saw a facelift which had sleeker headlamps, new LED lights and revised bumpers. Just four years later, Opel released the second generation in 2020 with three engine options available including a 1.2-liter petrol, and a 1.5-liter diesel and a 50kWh lithium-ion battery variant.
The latter was named the Mokka-e, was fully electric and had a full charge range of 201 miles when making use of the driving modes, Sport, Eco and Normal. 2017 saw the highest spike in sales reaching just shy of 170,000 units sold across Europe.
The Mokka can display some of the following error codes: