Mercedes Benz Fault Codes
---
On this page you can find the meaning of the fault code you may be seeing coming from your Mercedes Benz.
Either choose your model from below or scroll down even further to search and see popular fault codes across all Mercedes Benzs.
Mercedes Benz Models
(click your model)
Search Mercedes Benz Codes
Do you know the fault code already? Enter it in the box below and hit "Search Codes".
Popular Mercedes Benz Fault Codes
These are the most popular Mercedes Benz fault codes that people are searching for.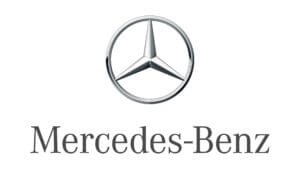 Mercedes-Benz is one of the longest surviving automobile manufacturing brands. Based in Germany, the company is known for its high-end luxurious lines focusing on the sedan and SUV market.
Although the models sold by the company are known to be reliable you can still expect to come across error codes such as P2006. This P2006 error is caused by the intake manifold runner being such, most likely in the closed position. This flap that controls the air/fuel mix entering into the manifold is designed to help the engine run efficiently but if it cannot be moved then this poses a problem. The problem could be down to the actuator that moves the flap or even the sensor being faulty itself.
Another common error code found on Mercedes cars is the P0455 – suggesting that there is a leak in the system that delivers the fuel/air mix. Much like the previous P2006 error, this problem is slightly further back along the line that the fuel/air mix travels. It can be down to something as simple as a loose gas cap or hose but could be as serious as a leak in the fuel tank.
Sometimes, owners of Mercedes-Benz models come across the P0128 error. This is when the car detects that the coolant isn't heating up as quick as it would be expected too. After 15 minutes of operation, an engine expects itself to warm up to a certain point at the sensor. If the heat hasn't reached this level then there may be a problem with the coolant, a sensor or the components that transfer the heat away from the engine and into the coolant. Running the engine with this problem may cause damage in the long run as it is unable to cool itself properly.