Mercedes Benz CL-Class Fault Codes
---
You can find common Mercedes Benz CL-Class fault codes on this page that when clicked take you to a detailed description.
You can also type in the fault code you are getting below to find a more detailed description.
Search Mercedes Benz CL-Class Codes
Do you know the fault code already? Enter it in the box below and hit "Search Codes".
Mercedes Benz CL-Class Recalls
When a car manufacturer detects a problem with a model they put out a recall notice and more often than not offer to fix the problem free of charge.
You can check to see if your Mercedes Benz CL-Class has any recall notices on our sister site AutoRecalls.co, sorted by model year.
View Mercedes Benz CL-Class Recalls »
Common CL-Class Fault Codes
These are the most common CL-Class fault codes that people are searching for.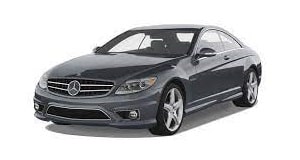 About the CL-Class
Referred to as a grand tourer, the CL-Class was a car created by the German automaker Mercedes-Benz.
The first models rolled off the production line in 1992, and these vehicles lasted right up until 2014.
Mercedes Benz says that the CL moniker Is actually an initialism for 'Coupe Leicht' (coupe light) and throughout its lifetime it was referred to as the company's flagship, premium model.
First generations kept the design language of the other Mercedes of the time, sleek but angular lines with a squared-off front grille and transmissions were available as either a 4-speed automatic, or a 5-speed automatic.
There were rivals to the CL-Class with other premium car manufacturers bringing out their own luxury models such as the Infiniti G35 or the BMW M3.
Later models looked extremely different, the latest and third generations had taken 6 years of development to produce a sloping backed version with a number of engine variants ranging from a 4.7-liter V8 twin-turbo up to a 6-liter V12 twin-turbocharged.
Some fault codes associated with this vehicle are: