Mercedes Benz V-Class (Vito/Viano) Fault Codes
---
You can find common Mercedes Benz V-Class (Vito/Viano) fault codes on this page that when clicked take you to a detailed description.
You can also type in the fault code you are getting below to find a more detailed description.
Search Mercedes Benz V-Class (Vito/Viano) Codes
Do you know the fault code already? Enter it in the box below and hit "Search Codes".
Mercedes Benz V-Class (Vito/Viano) Recalls
When a car manufacturer detects a problem with a model they put out a recall notice and more often than not offer to fix the problem free of charge.
You can check to see if your Mercedes Benz V-Class (Vito/Viano) has any recall notices on our sister site AutoRecalls.co, sorted by model year.
View Mercedes Benz V-Class (Vito/Viano) Recalls »
Common V-Class (Vito/Viano) Fault Codes
These are the most common V-Class (Vito/Viano) fault codes that people are searching for.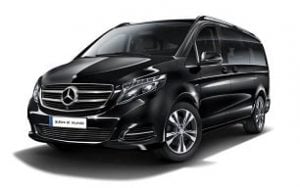 About the V-Class (Vito/Viano)
The V-Class first made its debut in 1996. Since then, there have been a total of three generations hit the markets. The third and latest of these was released in 2014.
In its second generation, Mercedes released another model in the class. This was when both the Vito and Viano first became on offer together. The former is a cargo van variant used for commercial applications, while the latter focuses on passenger carrying.
Rival models consist of the Citroen Berlingo, Kia Carnival, Volkswagen Multivan, and of course, the Volkswagen Caravelle.
The most common issue for the V-Class is one that affects a large number of Mercedes-Benz models. This is fault code P2006, which indicates that the intake manifold runner is stuck closed. This is a serious issue as it can cause performance problems and damage to the engine.
Another fairly common issue for the model is P0455, which represents a leak in the EVAP system.
This is typically caused by faulty components in the system. Owners have reported the hoses in the system tend to come loose in some instances. Another fairly common cause is a loose gas cap.
P0128 is another problem that commonly affects Mercedes-Benz engines. This code indicates that the engine coolant is not reaching the ideal regulating temperature.
One of the most likely causes for this issue is a failed thermostat, which should be replaced. It is also a good idea to have the coolant replaced to the correct level as having both too high or too low levels can cause this issue.
Owners have also reported that leaks in the cooling system can also cause this problem.