Mercedes Benz SL-Class Fault Codes
---
You can find common Mercedes Benz SL-Class fault codes on this page that when clicked take you to a detailed description.
You can also type in the fault code you are getting below to find a more detailed description.
Search Mercedes Benz SL-Class Codes
Do you know the fault code already? Enter it in the box below and hit "Search Codes".
Mercedes Benz SL-Class Recalls
When a car manufacturer detects a problem with a model they put out a recall notice and more often than not offer to fix the problem free of charge.
You can check to see if your Mercedes Benz SL-Class has any recall notices on our sister site AutoRecalls.co, sorted by model year.
View Mercedes Benz SL-Class Recalls »
Common SL-Class Fault Codes
These are the most common SL-Class fault codes that people are searching for.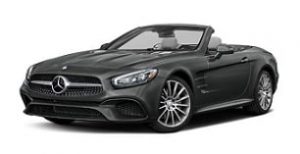 About the SL-Class
Originally a specifically designed sports car, the SL-Class is a two-door coupe (or roadster) created by the German car company Mercedes-Benz.
When the first SL-Class began competing, there were no plans to bring the car into production, but following its great reception, Mercedes decided to make the vehicle available to the public.
First constructed with gullwing doors, there were three variations, the 300 SL Gullwing, 300 SL Roadster and the 190 SL.
First generations lasted seven years before the next models replaced them in 1963.
Launched with a detachable hardtop, the model range changed to include the 230 SL and the 250SL. Still in production today, the new SL-Class's look dramatically removed from its earlier predecessors.
The latest SL-Classes were updated in 2022 and were only released as an AMG model.
Two powertrains are available, a 4-liter petrol engine capable of producing either 469 bhp or 577 bhp.
The doors open more conventionally now and feature a soft top instead of a retractable or removable hard top.
One transmission mates the two engine options, a 9-speed automatic AMG speed shift and for customers who wish to look elsewhere for a convertible roaster, the competitors are the Audi TT Roadster, Mercedes-Benz E-Class Cabriolet, Lexus LC convertible, BMW Z4, Morgan Plus Four (for the retro driver), the Audi A5 Cabriolet and the Mercedes SLK.
Although none of the vehicles are considered an exact alternative, many of them do offer a cheaper option.
The SL-Class can produce some usual error codes: