Mercedes Benz CLS-Class Fault Codes
---
You can find common Mercedes Benz CLS-Class fault codes on this page that when clicked take you to a detailed description.
You can also type in the fault code you are getting below to find a more detailed description.
Search Mercedes Benz CLS-Class Codes
Do you know the fault code already? Enter it in the box below and hit "Search Codes".
Mercedes Benz CLS-Class Recalls
When a car manufacturer detects a problem with a model they put out a recall notice and more often than not offer to fix the problem free of charge.
You can check to see if your Mercedes Benz CLS-Class has any recall notices on our sister site AutoRecalls.co, sorted by model year.
View Mercedes Benz CLS-Class Recalls »
Common CLS-Class Fault Codes
These are the most common CLS-Class fault codes that people are searching for.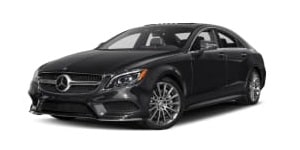 About the CLS-Class
The CLS first made its debut in 2004 as a 4-door fastback sedan. It has also been sold as a station wagon variant called the CLS Shooting Brake. Since its release, there have been three generations to hit the markets. The latest version first made its debut in 2018.
The model is often considered a sleeker version of the E-Class, the sibling with which it shares the most mechanical similarities to.
In terms of the Mercedes-Benz lineup, the model sits between the E-Class and S-Class. Rivals for the model include the Audi A7 Sportback, BMW 8 Series Gran Coupe, and Porsche Panamera.
One of the most common problem the model has faced is fault code P2006, which is an issue with the intake manifold.
This can be quite a tricky code to diagnose and fix. Owners have found success with a number of solutions, from changing the MAF sensor to reseating the airbox.
Another fairly common issue is represented by P0455, which is a significant leak in the evaporative emission control (EVAP) system. Thankfully, this is not a very serious problem.
This can be caused by leaks in the tubing in the system, as well as defective components in the system. Some owners have also found success with simply tightening or replacing a faulty fuel cap.
Another fairly common and mild problem for the model is P0128, which represents an issue with the temperature of the thermostat coolant. Rather than overheating, this code indicates that the coolant is not reaching the desired operating temperature fast enough, which can affect performance.
One of the most likely causes for this issue is a failed thermostat, which should be replaced. It is also a good idea to have the coolant replaced to the correct level as having both too high or too low levels can cause this issue.