Mercedes Benz GLK-Class Fault Codes
---
You can find common Mercedes Benz GLK-Class fault codes on this page that when clicked take you to a detailed description.
You can also type in the fault code you are getting below to find a more detailed description.
Search Mercedes Benz GLK-Class Codes
Do you know the fault code already? Enter it in the box below and hit "Search Codes".
Mercedes Benz GLK-Class Recalls
When a car manufacturer detects a problem with a model they put out a recall notice and more often than not offer to fix the problem free of charge.
You can check to see if your Mercedes Benz GLK-Class has any recall notices on our sister site AutoRecalls.co, sorted by model year.
View Mercedes Benz GLK-Class Recalls »
Common GLK-Class Fault Codes
These are the most common GLK-Class fault codes that people are searching for.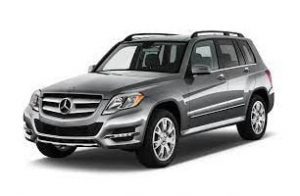 About the GLK-Class
The GLK-Class first made its debut in 2008. It then remained on the market until 2015 when it was replaced.
Its discontinuation was a result of Mercedes' planning to realign its lineup of SUVs. At this point, the GLK was replaced by the GLC. The name change was made to highlight that it is the equivalent SUV model to the C-Class series.
Rivals obviously come from offerings by Mercedes' main competition – the Audi Q5 and BMW X3. Other contenders include the likes of the Volvo XC40 and Porsche Macan.
Interestingly, the most common codes for the GLK are the same as its newer version, which may be a testament to its build quality.
At the top of the list is P2006, which represents a problem with the intake manifold runner.
Owners have typically found that replacing the stuck runner actuator is often the best solution for this issue. However, the list of potential causes and fixes is extensive.
The next most common fault code is P0128, which represents an issue with the engine coolant temperature. Rather than overheating, which is far more serious, this code indicates that the coolant is not reaching operating temperature.
One of the most likely causes of this issue is a failing thermostat. This is one of the main components in regulating coolant temperature. Thankfully, this can be a cheap and easy fix.
Another issue that is known to plague a number of Mercedes SUVs, the GLK included, is P0455. This code indicates that there is a possible leak in the EVAP system.
This code can typically be caused by a loose gas cap. In some cases, it can require the use of a smoke machine to pinpoint where the leak is coming from, which can typically be either the hoses in the system or faulty components.