On this page you can find the meaning of the fault code you may be seeing coming from your Škoda.
Either choose your model from below or scroll down even further to search and see popular fault codes across all Škodas.
Škoda Models
(click your model)
Search Škoda Codes
Do you know the fault code already? Enter it in the box below and hit "Search Codes".
Popular Škoda Fault Codes
These are the most popular Škoda fault codes that people are searching for.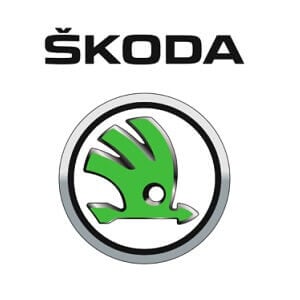 Skoda is a Czech automaker brand that spent most of its existence during the 20th century under government ownership.
Volkswagen acquired the company during the 1990s and then went on to use it as its budget brand – sharing many of the same components but with lower levels of features and comfort.
You may find that your Skoda is suffering from a problem and when plugged into an OBD2 reader reports that the code is P0299. This P0299 error code is reporting that the boost coming from the turbocharger is lower than expected. If the problem isn't caused by the sensor itself is faulty then you may have a damaged turbo, an expensive part to replace. An inexpensive technique to try before having the whole unit replaced is removing the turbocharger and cleaning the small veins inside of it that can be blocked by dirt.
Another common error code on Skoda models is the P0403 and this one concerns the EGR. The EGR (exhaust gas recirculation system) takes the exhaust gases and runs them back through the engine when it is hot. A major issue with this is that the gasses running through that component is full of tar-like solids that can build up and stop parts from working. This P0403 error is most likely the result of a build-up causing the valve that controls the EGR to be either stuck open or closed. Removing the EGR from your Skoda should be relatively easy to do and cleaning it even easier.
With older models of Skoda, you may find that you have the U0155 error code appear. This is to inform you that a communication error has occurred between the instrument cluster that sits in front of the driver. This could be caused by moisture getting into the electronics or even a broken or loose wire somewhere.