On this page you can find the meaning of the fault code you may be seeing coming from your Volkswagen.
Either choose your model from below or scroll down even further to search and see popular fault codes across all Volkswagens.
Volkswagen Models
(click your model)
Search Volkswagen Codes
Do you know the fault code already? Enter it in the box below and hit "Search Codes".
Popular Volkswagen Fault Codes
These are the most popular Volkswagen fault codes that people are searching for.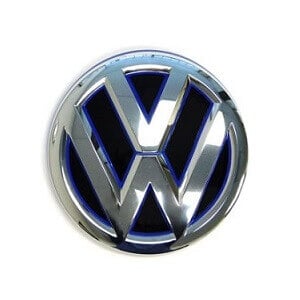 Volkswagen is a large German automaker with many brands under its control including SEAT, Audi and Skoda.
You may find many of the common fault codes in VW models are also shared with their sub-brands too.
Common VW error codes include the P0106 and this is associated with the pressure detected inside of the intake manifold. The engine's computer expects the pressure to be kept at a certain PSI inside of the manifold to ensure that the injectors can operate at full efficiency. If this pressure isn't correct then the car displays the P0106 error code signaling that it needs further investigation. Aside from any components in the engine is broken it may be a sign that the sensor that detects the pressure is faulty or even dirty.
Alongside that error, you may also find that the P0011 code comes up when being diagnosed with an OBD2 reader. This is a camshaft error and is common across all brands of cars. When the P0011 code appears you can be sure that the timing is out within the engine because the rotation of the camshaft is not what is expected from the ECM (engine control module) – leading to the other components in the engine being unable to respond at the correct time. Of course, this could be down to a faulty sensor at the heart of all of this and can be easily replaced with one purchased through Volkswagen.
Another common Volkswagen error code is the P0507 which is telling you that the speed that the engine is idling at is higher than expected. This is usually down to the fuel/air mix containing too much fuel (or not enough air). A common cause for this is that the air filter is dirty and the car is essentially struggling to breathe.