Volkswagen Jetta Fault Codes
---
You can find common Volkswagen Jetta fault codes on this page that when clicked take you to a detailed description.
You can also type in the fault code you are getting below to find a more detailed description.
Search Volkswagen Jetta Codes
Do you know the fault code already? Enter it in the box below and hit "Search Codes".
Volkswagen Jetta Recalls
When a car manufacturer detects a problem with a model they put out a recall notice and more often than not offer to fix the problem free of charge.
You can check to see if your Volkswagen Jetta has any recall notices on our sister site AutoRecalls.co, sorted by model year.
View Volkswagen Jetta Recalls »
Common Jetta Fault Codes
These are the most common Jetta fault codes that people are searching for.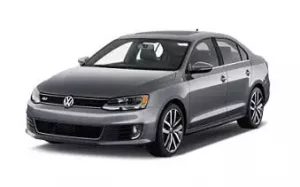 About the Jetta
The Volkswagen Jetta first debuted as a compact family car all the way back in 1979. Since then, there has been a total of seven generations, with the latest coming to market in 2018.
VW has designated the Jetta as their A model. This means the latest model is classed as the A7.
The models have come as both a 4-door sedan and a 5-door estate configuration.
The various configurations of the family car have gone up against the likes of the Toyota Corolla, Hyundai Elantra, and Honda Civic. It is also seen as the smaller version of its sibling, the Volkswagen Passat.
In the many years that the Jetta has been on the market, one of the most commonly searched codes is P0106. This code indicates that there is a problem with the MAP sensor circuit.
The MAP sensor for the Jetta is reportedly prone to get covered in oil. This can mean replacing the sensor, as well as the valve cover, which is one of the best solutions here. Be sure to replace the sensor with a Bosch OEM part.
Another issue that the Jetta has faced fairly commonly is P0300. This code is logged when random or multiple misfires are detected from the engine.
This can have a huge list of potential causes, so it is important to tackle the problem properly. Starting with the easiest and cheapest solutions, like replacing coil packs, is one of the best ways to approach this issue.
Fault code P0411 is another code that Jetta owners have reported. This code indicates that there is incorrect flow in the secondary air injection system.
Owners have reported that hosing issues are one of the most common causes of this problem.