Toyota Corolla Fault Codes
---
You can find common Toyota Corolla fault codes on this page that when clicked take you to a detailed description.
You can also type in the fault code you are getting below to find a more detailed description.
Search Toyota Corolla Codes
Do you know the fault code already? Enter it in the box below and hit "Search Codes".
Toyota Corolla Recalls
When a car manufacturer detects a problem with a model they put out a recall notice and more often than not offer to fix the problem free of charge.
You can check to see if your Toyota Corolla has any recall notices on our sister site AutoRecalls.co, sorted by model year.
View Toyota Corolla Recalls »
Common Corolla Fault Codes
These are the most common Corolla fault codes that people are searching for.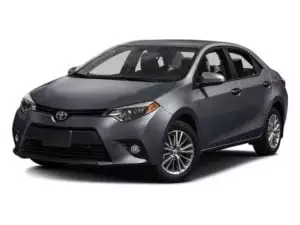 About the Corolla
Sold by the Toyota Motor Corporation, the first Corolla models were sold in 1966 and quickly became the best-selling car globally just 8 years later.
Throughout its lifetime, the Corolla has always been a popular vehicle, beating even the famous Volkswagen Beetle; in fact, over 50 million units have rolled off production lines during its 12 generations.
Initially a rear-wheel drive, the Corolla evolved to offer front-wheel drive capabilities and four-wheel drive.
The first generations were small family cars with stick wing mirrors and protruding boot.
As of 2018, there are a number of variations of the Corolla and it is almost unrecognizable from the car that sold over fifty years previously. Available as a hatchback, station wagon or sedan, the new Corolla was unveiled at the New York International Auto Show as a much larger vehicle.
Despite being an enormously popular car, it does have its competitors such as the Toyota Prius, Honda Civic, Honda Insight, Mazda 3, Hyundai Elantra, Hyundai Ioniq, Kia Forte or the Nissan Sentra.
A few fault codes that owners of the Corolla experience are: