You can find common Toyota Prius fault codes on this page that when clicked take you to a detailed description.
You can also type in the fault code you are getting below to find a more detailed description.
Search Toyota Prius Codes
Do you know the fault code already? Enter it in the box below and hit "Search Codes".
Toyota Prius Recalls
When a car manufacturer detects a problem with a model they put out a recall notice and more often than not offer to fix the problem free of charge.
You can check to see if your Toyota Prius has any recall notices on our sister site AutoRecalls.co, sorted by model year.
View Toyota Prius Recalls »
Common Prius Fault Codes
These are the most common Prius fault codes that people are searching for.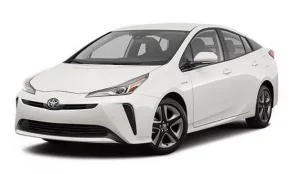 About the Prius
Built by the Japanese car manufacturer Toyota, the Prius has always been a hybrid vehicle with an internal combustion engine and electric motor.
Sold as a four-door sedan at first, Toyota later offered a five-door liftback – built on top of the Corolla platform that it shares with the RAV4.
The first generations sold from 1997 onwards and had the industry code name NHW10.
Initially unveiled at the Tokyo motor show, the Prius went on sale in December of the same year and was only available outside of Japan via private importing.
Holding the prestigious title of the very first mass-produced gasoline-electric hybrid car, the vehicle then went on to win Car of the Year.
Three years later, in 2000, Toyota made the decision to offer the car globally following great sales figures; and the second generation debuted at the New York International Auto Show. Completely changed stylistically, the Prius looked less like a traditional car, and moved towards the iconic styling that we see today.
As of 2017, the Prius had sold in over 90 countries with sales reaching 1 million units.
As an iconic hybrid, the car is featured in a number of TV shows, perhaps most notably as Brian's vehicle in the American cartoon Family Guy.
Several common fault codes are: