On this page you can find the meaning of the fault code you may be seeing coming from your SEAT.
Either choose your model from below or scroll down even further to search and see popular fault codes across all SEATs.
SEAT Models
(click your model)
Search SEAT Codes
Do you know the fault code already? Enter it in the box below and hit "Search Codes".
Popular SEAT Fault Codes
These are the most popular SEAT fault codes that people are searching for.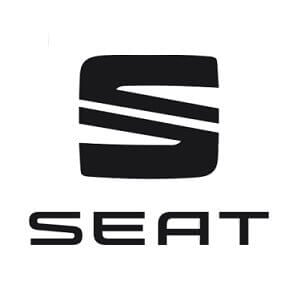 SEAT is a Spanish automaker that was bought out by German company Volkswagen during the latter part of the 1990s.
You will find that most of the technology inside your SEAT is VW based and so the common error codes experienced by these companies are shared.
A common error code in SEAT models is the P0299 which signals that the boost produced by the supercharger or turbocharger is not as high as expected. If the sensor itself isn't the culprit then you may find that there is a problem with the turbo/supercharger or the system that feeds into it. Serious mechanical damage could occur if the car is run any longer with this error code present and should get sorted out as soon as possible.
If you have a diesel-powered SEAT then you may find the P2463 error code popping up too. This warning is to tell that the diesel particulate filter (DPF) has accumulated too much soot and is unable to burn it off. Your SEAT needs to be driven on long journeys in order to build up the heat needed to burn off this soot that is taken from the exhaust gases and without that it can become blocked.
As a SEAT owner, you may also get the P0016 error code to appear on your OBD2 reader from time to time. This P0016 code is to tell you that the camshaft is not rotating as expected – possibly being caused by a faulty sensor. This sensor is used to ensure the correct timing of the engine and without it working correctly you can expect it to run rough and lack power.