SEAT León (incl. Cupra) Fault Codes
---
You can find common SEAT León (incl. Cupra) fault codes on this page that when clicked take you to a detailed description.
You can also type in the fault code you are getting below to find a more detailed description.
Search SEAT León (incl. Cupra) Codes
Do you know the fault code already? Enter it in the box below and hit "Search Codes".
SEAT León (incl. Cupra) Recalls
When a car manufacturer detects a problem with a model they put out a recall notice and more often than not offer to fix the problem free of charge.
You can check to see if your SEAT León (incl. Cupra) has any recall notices on our sister site AutoRecalls.co, sorted by model year.
View SEAT León (incl. Cupra) Recalls »
Common León (incl. Cupra) Fault Codes
These are the most common León (incl. Cupra) fault codes that people are searching for.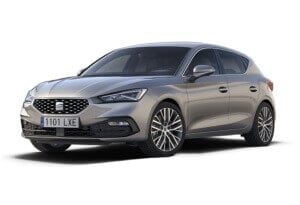 About the León (incl. Cupra)
The Leon first made its debut in 1999 in the small family car segment. There have been a total of four generations to hit the markets since then. The latest of these made its debut in 2020.
There has also been the Cupra Leon, which is essentially a sibling model. These two models share a huge number of similarities with one another.
Competition from outside typically comes from popular models like the BMW 1 Series, Audi A3 Sportback, and of course, the Volkswagen Golf.
Notable versions of the Leon are the VZ2, which is the high-performance equivalent to models like the Golf GTI.
One of the most common issues that Leon owners have faced is P0087. This code indicates that the fuel pressure is too low.
There can be a number of common causes of this type of problem. One of the first things to check is whether or not the fuel pressure sensor is functioning properly. Other common things to check are the fuel pump, as well as the fuel filter and fuel lines for blockages.
Another common problem is P0407. This code indicates that the second EGR sensor is sending a low-voltage signal.
A faulty EGR valve is one of the first things to check for this issue, along with the circuit for the sensor and the sensor itself.
Finally, fault code P0234 is another common and serious issue that the Leon is known to suffer from. This code indicates that there is too much pressure coming from the turbocharger system. Of course, only Leon models fitted with a turbocharger can log this code.
This can typically be caused by a faulty turbocharger, which will need replacing. A stuck wastegate is also another common cause.