Škoda Octavia Fault Codes
---
You can find common Škoda Octavia fault codes on this page that when clicked take you to a detailed description.
You can also type in the fault code you are getting below to find a more detailed description.
Search Škoda Octavia Codes
Do you know the fault code already? Enter it in the box below and hit "Search Codes".
Škoda Octavia Recalls
When a car manufacturer detects a problem with a model they put out a recall notice and more often than not offer to fix the problem free of charge.
You can check to see if your Škoda Octavia has any recall notices on our sister site AutoRecalls.co, sorted by model year.
View Škoda Octavia Recalls »
Common Octavia Fault Codes
These are the most common Octavia fault codes that people are searching for.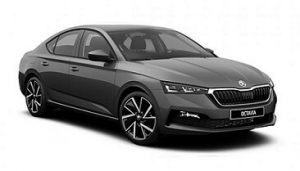 About the Octavia
The Octavia was first released by Czech car manufacturer Skoda Auto in 1996. Since its initial debut, there have been four generations to hit the markets, with the latest being released in 2019.
Available as either an estate or a lift back, the Octavia had five doors and was constructed upon the Volkswagen Group A4 PQ34 platform, which it shared with the Audi A3, SEAT Toledo, SEAT Leon, and Volkswagen Golf.
The design team was led up by Thomas Ingenlath and Peter Wouda; the former of whom is a German car designer having previously held the title 'Senior Vice President Design' at Volvo Cars.
One of the most common issues for the Octavia is fault code P0304, which represents a misfire from the fourth cylinder.
This can be caused by a number of issues, but these will all typically be found directly related to that cylinder. Some of the most common causes include a faulty fuel injector, ignition coil, or spark plug for the fourth cylinder.
Another fairly common problem for the model is P0299, which is an underboost condition from the turbocharger system. Of course, only a select number of engine configurations are susceptible to this problem.
When it comes to this code, owners have reported stuck vanes and solenoids as some of the most common causes of the issue. However, it is possible that a faulty turbocharger is the culprit, which can be an expensive fix.
Similarly, P0234 can also be a relatively common problem, which represents an overboost condition from the turbocharger. Again, only select models will be able to log this code.
Overboost conditions can typically be attributed to a faulty wastegate actuator, which prevents excessive exhaust fumes from leaving the forced induction system.