You can find common Škoda Citigo fault codes on this page that when clicked take you to a detailed description.
You can also type in the fault code you are getting below to find a more detailed description.
Search Škoda Citigo Codes
Do you know the fault code already? Enter it in the box below and hit "Search Codes".
Škoda Citigo Recalls
When a car manufacturer detects a problem with a model they put out a recall notice and more often than not offer to fix the problem free of charge.
You can check to see if your Škoda Citigo has any recall notices on our sister site AutoRecalls.co, sorted by model year.
View Škoda Citigo Recalls »
Common Citigo Fault Codes
These are the most common Citigo fault codes that people are searching for.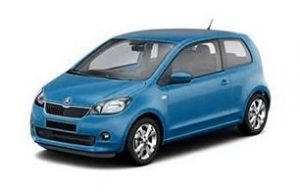 About the Citigo
The Škoda Citigo, also known as the Volkswagen Up, is a small city car that has been manufactured by Volkswagen since 2011. The Škoda version was manufactured alongside another variant, the SEAT Mii. Both of these were discontinued in 2020 and 2021 respectively.
There has only been one generation of the base version, which received a facelift in 2016. There was also a fully-electric Citigo-e iV to hit the markets.
Competition from outside of its corporate cousins includes from the Toyota Aygo, Kia Picanto, and Hyundai i10.
The Citigo is known to suffer from P2096 most commonly. This code indicates that there is too little fuel in the exhaust system after the catalytic converter. This can typically be caused by issues with the oxygen sensor after the converter.
It is also possible that the code is a mistake. Some owners have found that simply erasing the code and performing a road test will prove that there is no real issue. For the unfortunate, diagnosing the actual problem can require some exhaustive work.
Another fairly common issue is P0301, which is a misfire from the first cylinder. This can be caused by fouled spark plugs or faulty fuel injectors.
In some cases, fault code P0171 may also be logged. These two codes logged together can be a clear indication that there is an issue with the fuel system, most likely the injectors. The combination of the codes will cause misfires and other symptoms of an engine that is running lean.
Of course, all of these codes are limited to the Citigo variants that rely on combustion engines. The Citigo-e iV will not be susceptible to any of these codes.