On this page you can find the meaning of the fault code you may be seeing coming from your Volvo.
Either choose your model from below or scroll down even further to search and see popular fault codes across all Volvos.
Volvo Models
(click your model)
Search Volvo Codes
Do you know the fault code already? Enter it in the box below and hit "Search Codes".
Popular Volvo Fault Codes
These are the most popular Volvo fault codes that people are searching for.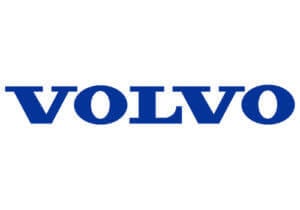 Volvo is a premium Swedish manufacturer of automobiles that is owned by Ford, sharing much of the same technology between the two brands.
You may find the same error codes appearing between the two companies as the engines are shared between them also.
Common Volvo fault codes include the P0420 which is a sign that the car believes that the catalytic converter isn't working as expected. Although the engine control module is reporting this as the case it may not be 100% true. This issue may be that the sensor that measures the oxygen content of the gases leaving the catalytic converter is actually faulty. A trained mechanic should be able to test for this before any expensive parts are replaced.
Another common Volvo fault that appears in modern models is the P0171 code. This is caused by the engine detecting that it is running too lean – or basically with too little fuel in the fuel/air mixture. This could be down to a blockage or faulty part in the pipeline that transports fuel to the engine or again it could be down to a faulty sensor misreporting the situation. A P0171 error code is usually accompanied by rough running due to misfiring in the engine as it struggles to ignite the fuel/air mixture.