On this page you can find the meaning of the fault code you may be seeing coming from your Dodge.
Either choose your model from below or scroll down even further to search and see popular fault codes across all Dodges.
Dodge Models
(click your model)
Search Dodge Codes
Do you know the fault code already? Enter it in the box below and hit "Search Codes".
Popular Dodge Fault Codes
These are the most popular Dodge fault codes that people are searching for.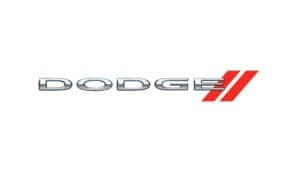 Dodge was formed in the early part of the 1900s by a group of brothers who wanted to instill their racing success into a car manufacturer.
In more recent years the company has shifted away from building generic mass-produced models to focusing once again on performance lines like the original founders envisioned.
Among these modern models sold by Dodge, you may encounter the P0700 fault code if you plug an OBD2 reader into them. This P0700 error represents a problem having been detected in the vehicle's transmission control module (or TCM). This TCM is fitted to automatic models and is responsible for controlling the gears within the unit as well as monitoring the hardware to ensure it is working properly. The simplest cure for this P0700 error code is to change the transmission oil – if this fails to fix it then you may need to start searching for faulty wiring otherwise the issue could be buried deep inside the transmission itself.
You may also find the P2509 error code presenting itself in your Dodge car – if this is the case then it is most likely because there is an issue with your electronic control module. In this case, a voltage has moved out of the acceptable area and this could be a result of a dodgy battery but could be as serious as faulty wiring or electrical components.
That error could also be followed by the P0032 code which focuses on the exhaust gases in your Dodge. This particular code is caused by the ECU telling you that the oxygen present in the exhaust contains too much fuel for what is expected. You would usually find this problem occurring in Dodge models that aren't igniting the air/fuel mix properly in the engine and changing the spark plugs could be a sensible first step to try.