Dodge Durango Fault Codes
---
You can find common Dodge Durango fault codes on this page that when clicked take you to a detailed description.
You can also type in the fault code you are getting below to find a more detailed description.
Search Dodge Durango Codes
Do you know the fault code already? Enter it in the box below and hit "Search Codes".
Dodge Durango Recalls
When a car manufacturer detects a problem with a model they put out a recall notice and more often than not offer to fix the problem free of charge.
You can check to see if your Dodge Durango has any recall notices on our sister site AutoRecalls.co, sorted by model year.
View Dodge Durango Recalls »
Common Durango Fault Codes
These are the most common Durango fault codes that people are searching for.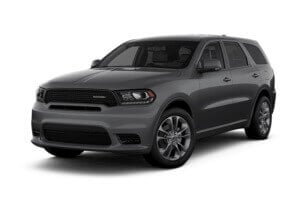 About the Durango
The Durango has been manufactured by Dodge since 1998. Since its release, there have been a total of three generations, with the latest hitting the markets in 2011.
Despite having only a single generation over the past decade, the latest version has received two substantial facelifts recently.
It is also currently the only SUV being produced by Dodge since the discontinuation of the Dodge Journey.
Competition for the Durango typically comes from other American SUVs. The most notable of these include the Ford Bronco and Jeep Grand Cherokee. The Kia Telluride is another popular rival.
Owners have reported that the Durango is somewhat prone to suffer EVAP system issues. Fault codes P0441 and P0456 are some of the most commonly searched issues by owners.
The first code indicates that there is a purge flow issue, while the second indicates that there is a potential leak from the system.
If these codes are logged together, it is likely that there is a faulty component that is causing a flow issue, as well as a leak. Owners should always check that their gas cap is fitted properly. From there, additional diagnostics should be done to find any faults.
Another problem that the Durango is known to suffer from is P0430. This code indicates that the catalytic converter in the second bank of the exhaust is failing.
A failing catalytic converter can be the result of vehicle mileage or age. These converters do need to be replaced at certain points in a vehicle's lifespan and avoiding this can cause this code to be logged.
Owners have also noted that faulty oxygen sensors can also cause this problem.