Dodge Charger Fault Codes
---
You can find common Dodge Charger fault codes on this page that when clicked take you to a detailed description.
You can also type in the fault code you are getting below to find a more detailed description.
Search Dodge Charger Codes
Do you know the fault code already? Enter it in the box below and hit "Search Codes".
Dodge Charger Recalls
When a car manufacturer detects a problem with a model they put out a recall notice and more often than not offer to fix the problem free of charge.
You can check to see if your Dodge Charger has any recall notices on our sister site AutoRecalls.co, sorted by model year.
View Dodge Charger Recalls »
Common Charger Fault Codes
These are the most common Charger fault codes that people are searching for.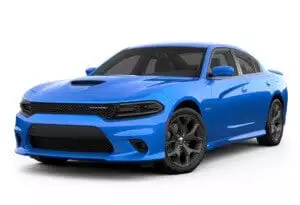 About the Charger
The legendary Dodge Charger first made its debut in 1966. The model has been discontinued and reintroduced a number of times over the years. The latest iteration was revived in 2006 and remains on the market to this day.
There have been a total of seven generations to hit the markets since the initial release, with the latest arriving on the markets in 2011.
The Charger has entered the ranks of the iconic muscle cars of yesteryear. This means it is often compared to the likes of the Ford Mustang and Chevrolet Camaro. It has also faced competition from Dodge's own Challenger.
One of the most common issues that the modern Charger has faced is P0128. This code indicates that the engine coolant is not reaching its ideal temperature properly. Thankfully, this is not as serious as an overheating issue.
A faulty thermostat and incorrect coolant levels are some of the most common causes of this fault code.
Fault code P0456 is another fairly common issue that Charger owners have faced. This code indicates that a small leak has been detected in the EVAP system.
Owners have reported that a loose or defective gas cap is one of the most common causes. In some cases, there may be faulty components in the EVAP system that are allowing the leak to occur.
A fairly serious issue that some Chargers suffer from is P0300, particularly given the powerful engines that these models are fitted with. This code indicates that there have been multiple misfires that have occurred randomly.
With any luck, this serious issue can be fixed with a new set of spark plugs and ignition coils. However, it can take some fairly exhaustive work to figure out the true cause.